Bourbon Reviews: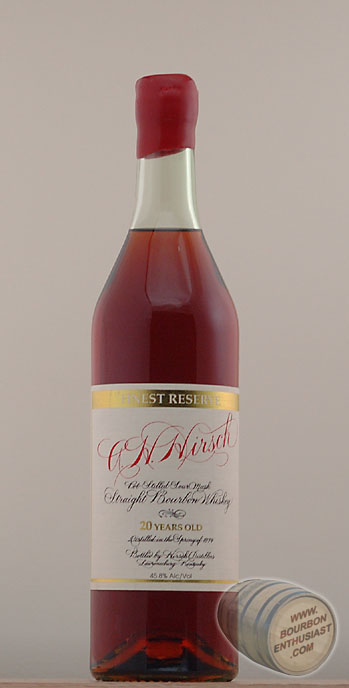 Bottling Name

A. H. Hirsch Finest Reserve

Bottled By
Old Rip VanWinkle / Julian VanWinkle Lawerenceburg,KY
Type

Straight Bourbon Whiskey

Alcohol content

91.6 Proof

Availability

US: No Longer Available Japan: Unknown Duty Free: Not Available Europe: Unknown

Mashbill Info

Distilled Spring 1974

Age

20

Views (since 20080612)

10134

Bottling Info
Distilled by the now defunct Michter's distillery in PA, this bourbon is in my top 10 (along with its younger aged 16 year version). This 20 year product was all bottled some time ago and is nearly all gone. There are still bottles out there to be found, but they are generally in smaller shops and at times carry a hefty pricetag.


(Per Chuck Cowdery) There were a total of 500 cases bottled between December 1994 and April 1995.


Log in to be able to add your own review of this bottling.

&nbsp