Bourbon Reviews: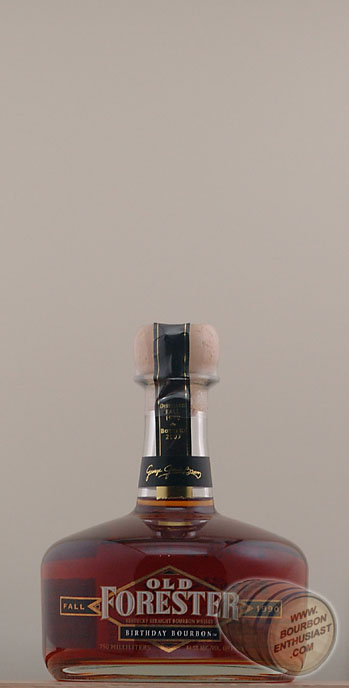 Bottling Name

Old Forester Birthday Bourbon 2003 Fall

Bottled By
Brown-Forman Distillers Company Louisville,Ky
Type

Kentucky Straight Bourbon Whiskey

Alcohol content

89 Proof

Availability

US: No Longer Available Japan: Unknown Duty Free: Not Available Europe: Unknown

Views (since 20080612)

4682

Bottling Info
Color: Honey gold
Aroma: Subtle. Clean. Delicately spicy, with notes of vanilla, mint, citrus, and golden raisin.
Palate: Like its aroma, with a pot pourri of spices on the finish.

General Comments: Quite lively for its age. Teasing finesse. The antithesis of its Spring 1990 distillation brother. This one is light and delicate.


(1st Quarter 2004 Issue???Vol. 13#1) Malt Advocate


Log in to be able to add your own review of this bottling.

&nbsp
Who is online
Registered users:

Bing [Bot]

,

Google [Bot]

,

Majestic-12 [Bot]